Great Comedy Movie Lines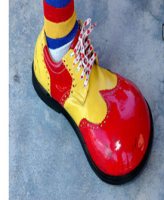 " class="fb_share_button" onclick="return fbs_click()" target="_blank" style="text-decoration:none;">Share
Great comedy movie lines are the greatest! So crack up will ya? Relax, split a gut! Squeeze out a small chuckle for once. Loosen that neck tie and try on a big hearty guffaw on for size. This is your chance for a free poke in the ribs!
Hee-haw, chortle, snicker, giggle. It really doesn't matter! All the jokes, one liners and punch lines you could scoop in a fish net stocking are here. Enjoy the razor sharp wit, and discover all the bold special smells!
Comedy movie quotes from spoofs, parodies, screwball, slapstick, dead pan, satire, lampoon, farce, dark comedy. Name your flavor, we gottem' all. So why not try out some new laughter medicine. It's on me!
Army Of Darkness Movie Lines
Big Bully Movie Lines
Blades Of Glory Movie Lines
Caddyshack Movie Lines
Dr. Strangelove Movie Lines
Epic Movie Movie Lines
Evan Almighty Movie Lines
Ferris Buellers Day Off Movie Lines
Hot Fuzz Movie Lines
I Now Pronounce You Chuck And Larry Movie Lines
Knocked Up Movie Lines
Man Of The Year Movie Lines
Nacho Libre Movie Lines
Napoleon Dynamite Movie Lines
Night At The Museum Movie Lines
Scrooged Movie Lines
She's The One Movie Lines
Slap Shot Movie Lines
Spaceballs Movie Lines
Talladega Nights: The Ballad Of Ricky Bobby Movie Lines
The Terminal Movie Lines
The Animal Movie Lines
The Man With Two Brains Movie Lines
There's Something About Mary Movie Lines
Tommy Boy Movie Lines
Wayne's World 2 Movie Lines
Zoolander Movie Lines
Top of Great Comedy Movie Lines