Great Horror Movie Lines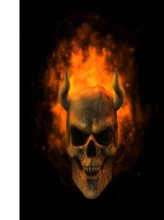 " class="fb_share_button" onclick="return fbs_click()" target="_blank" style="text-decoration:none;">Share
Great horror movie lines and horror movie quotes may frighten you and invoke your worst hidden fears. Terrifying, shocking, yet entertaining and fun. The best horror movies shock us in different ways.
You've got slasher flicks, teen killer flicks, flicks with satan, flicks with serial killers, Dracula and Frankenstein flicks, witch or wolf man flicks, apocalyptic angel trips and scary poltergeist boogey man tricks. A bloody hall of horror, filled by killer movies.
Horror movies open the scary frightening world where we are barely in control. An outlet of fear. Primal nature drawing us into the possibility of not surviving. Fear of the unknown. Fear the unknown. Fear for your life. For thrills get the killer best horror movie lines right here.
28 Days Later Movie Lines
28 Weeks Later Movie Lines
Adam And Evil Movie Lines
American Psycho Movie Lines
Friday The 13th Movie Lines
Halloween Movie Lines
Interview With The Vampire Movie Lines
Jaws Movie Lines
Nightmare On Elm Street Movie Lines
Planet Terror Movie Lines
The Exorcist Movie Lines
The Hills Have Eyes 2 Movie Lines
The Lost Boys Movie Lines
The Omen Movie Lines
The Shining Movie Lines
The Wicker Man Movie Lines
Top of Great Horror Movie Lines